Hiking suggestion for the Wutach Gorge:
From Schattenmühle to Wutachmühle
with bus timetables for 2020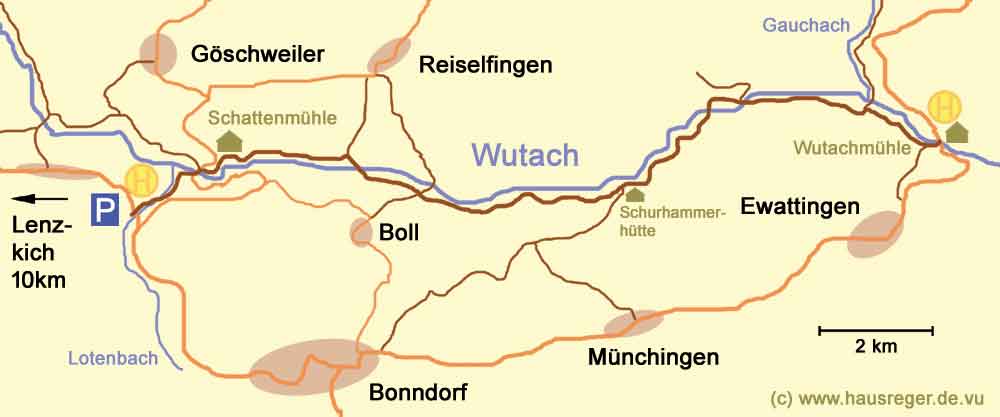 Interesting facts about the Wutach Gorge
The river Wutach originates as Seebach at the Feldberg mountain and was originally the source river of the Danube. Today the Wutach is a tributary of the Rhine. The Wutach begins approximately 3 km east of Lenzkirch after the union of the river Haslach, which flows through Lenzkich, and the river Gutach, which origins in the Feldberg region. The Wutach dug a up to 200 meter deep canyon into the earth's crust. An astonishing animal- and plant-variety can be found in the Wutach Gorge. Here grow 1200 kinds of ferns and flowers, and 1400 kinds of bugs and 590 kinds of butterflies are native here. The Wutach Gorge is a nature reserve since 1939.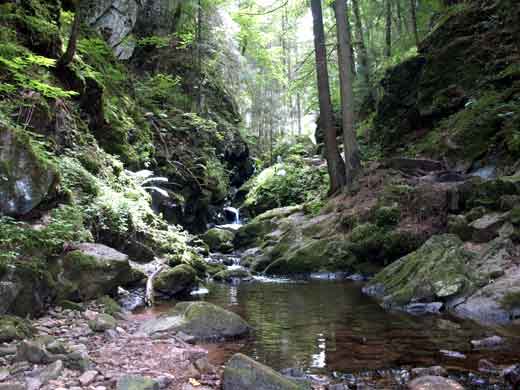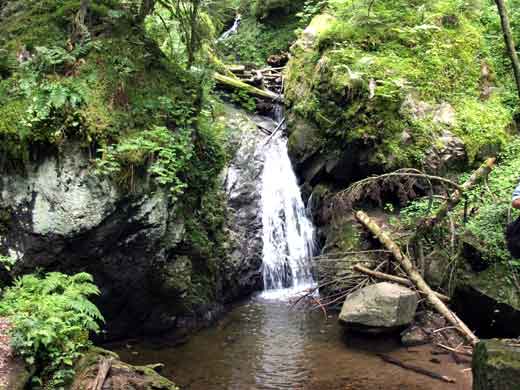 Lotenbachklamm
The hike through the Wutachschlucht
Our hike leads us through the middle part of the Wutachschlucht, probably the most interesting section of the Wutach Gorge. The hike is 15km long and lasts approximately 5 hours. Since parts of the track can be slippery also in summer, decent hiking shoes are strongly recommended.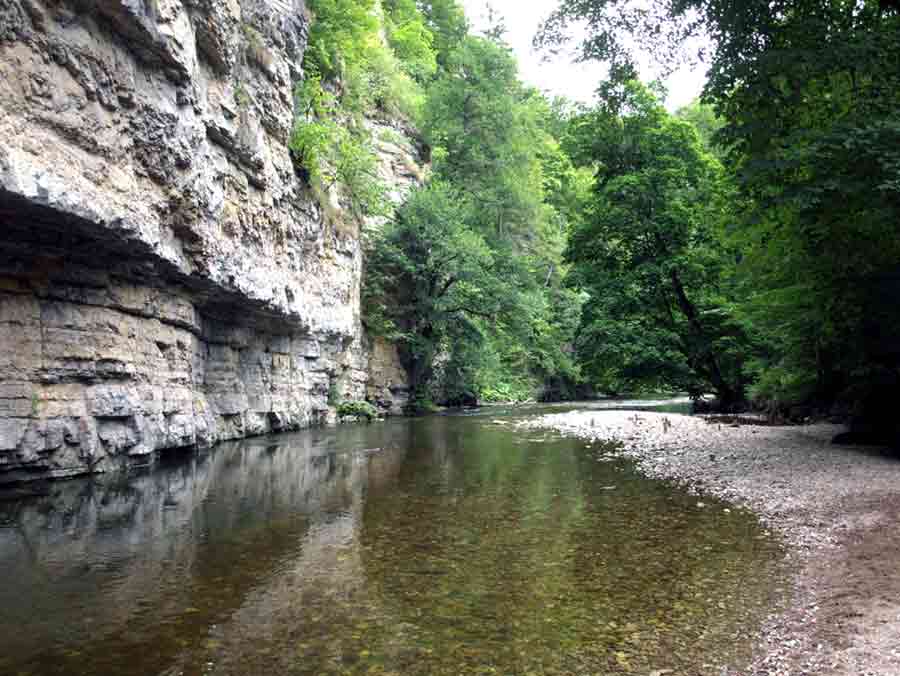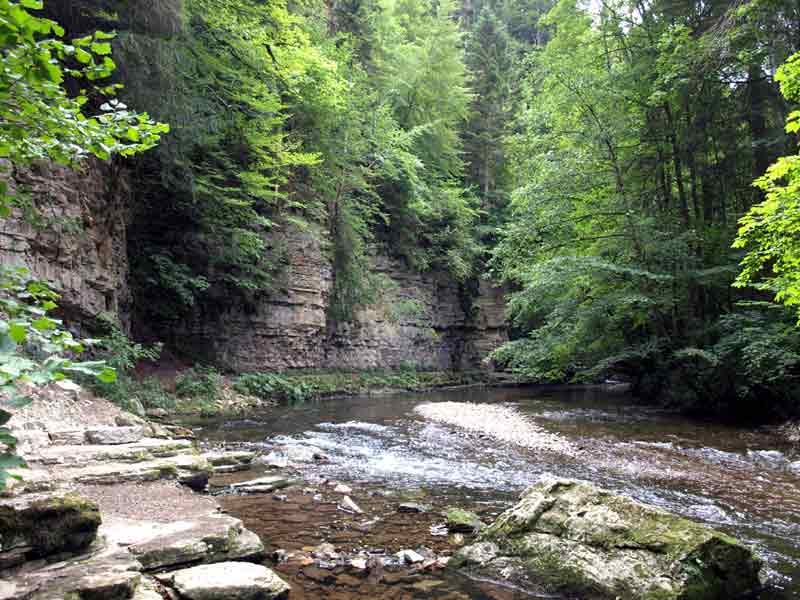 How to get there
From Lenzkirch, you drive by car or with the public bus in direction Bonndorf. After 10 km you start shortly after the village of Gündelwangen at the parking place Lotenbachklamm (bus stop "Gündelwangen, Abzweigung Schattenmühle") directly at the junction to the former mill "Schattenmühle".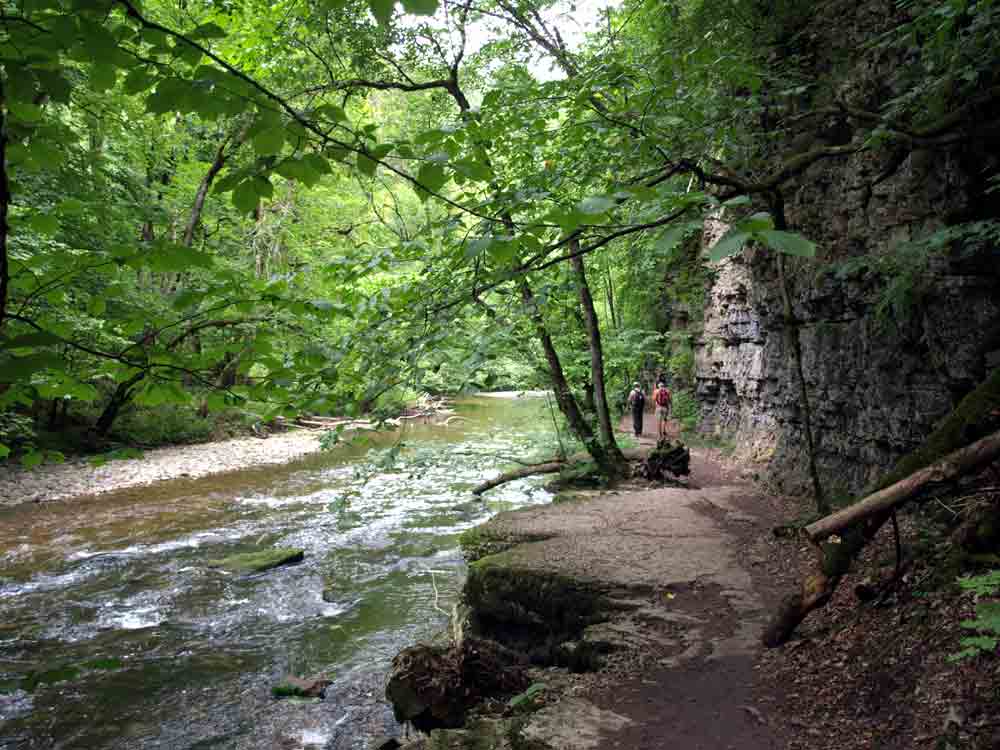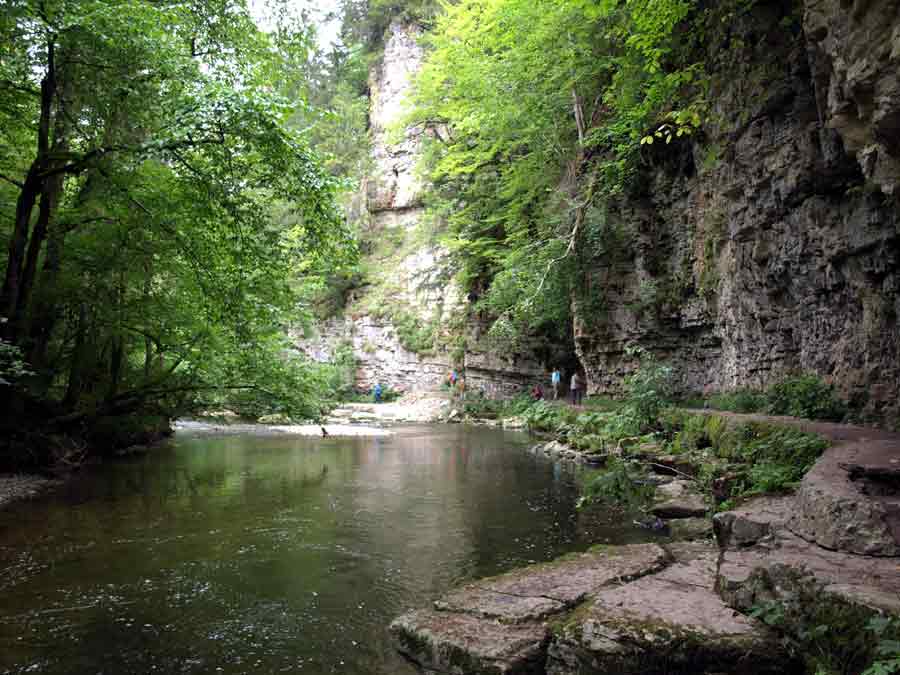 Hike description
Cross the street and walk down the steep gorge of the creek Lotenbachklamm in approximately 30 minutes to the Schattenmühle in the Wutach Gorge. Stick to the hiking path close to the Lotenbach stream. When you arrive at the Wutach, cross the Wutach on the road bridge and follow the hiking trail along the Wutach Gorge downwards to the Wutachmühle.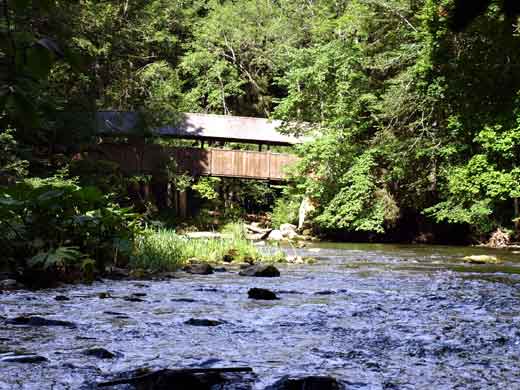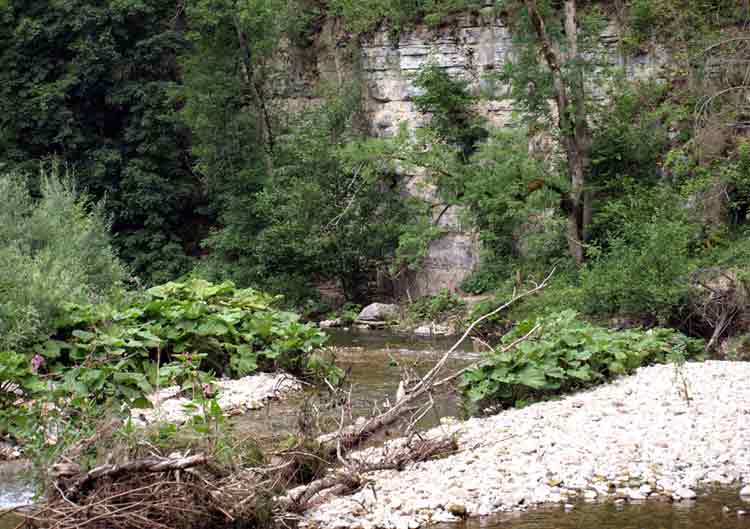 Footbridge at the Gauchach estuary Wutachmühle
Return trip
From the Wutachmühle you can return via Bondorf to your starting point by public bus or by the 'Wanderbus Wutachschlucht'.
You can find the timetables for 2020 here.

Print this page as PDF.

---
Here you find some
hiking suggestions for the Upper Black Forest
: