Pictures:
---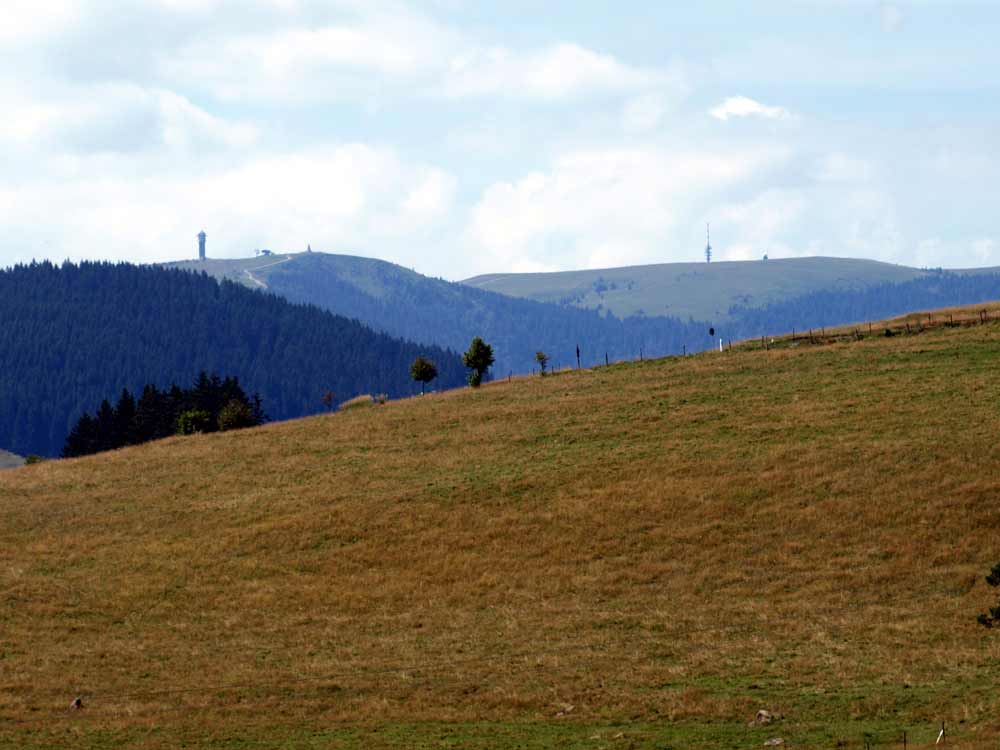 View from Lenzkirch-Raitenbuch to the Feldberg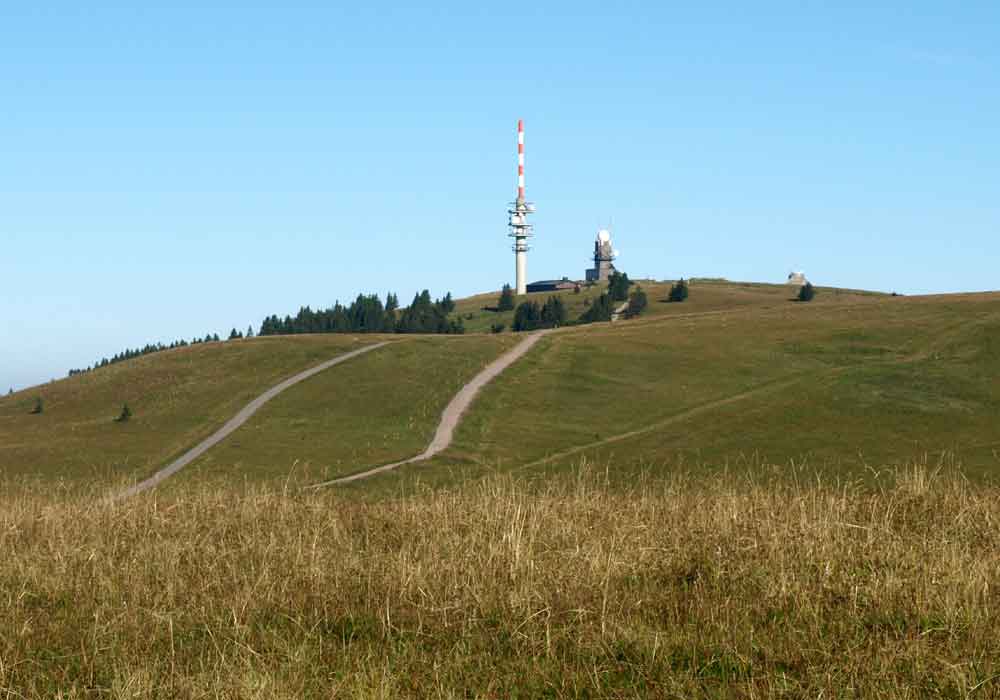 Feldberg summit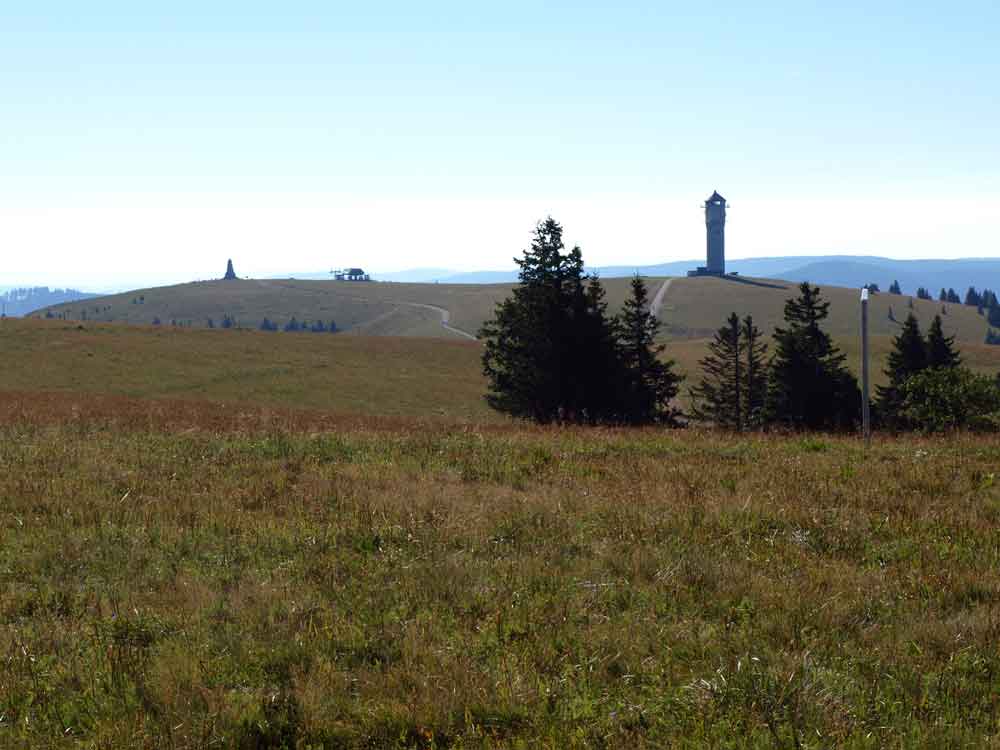 From Feldberg summit to Seebuck:
Bismarck Monument and Feldberg Tower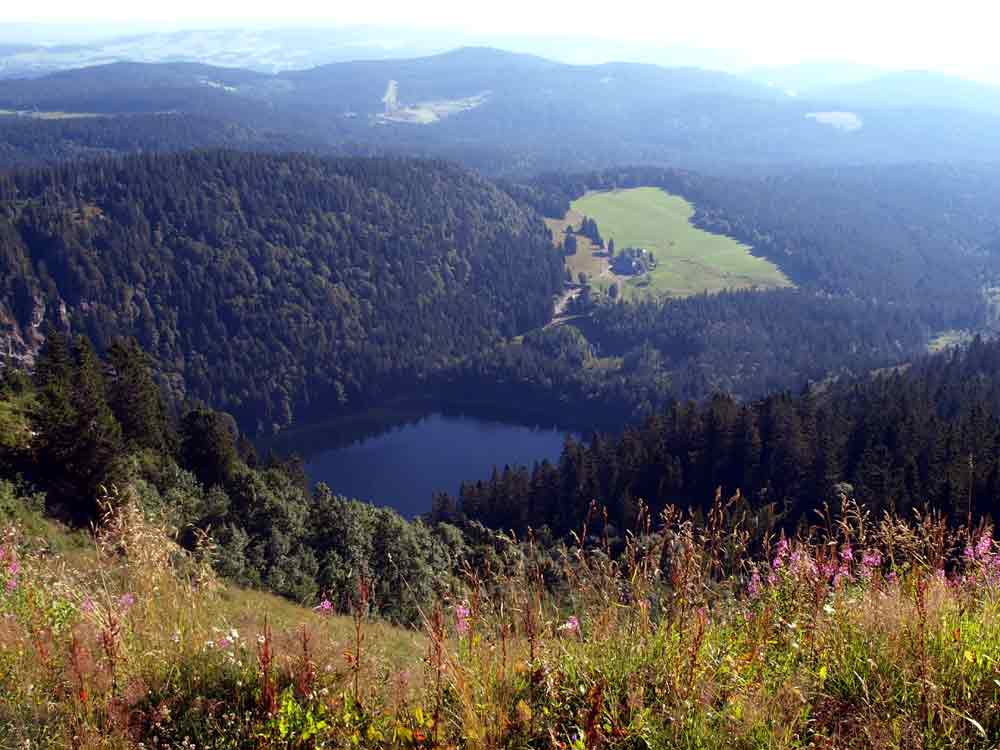 View from Bismarck Monument down to Lake Feldsee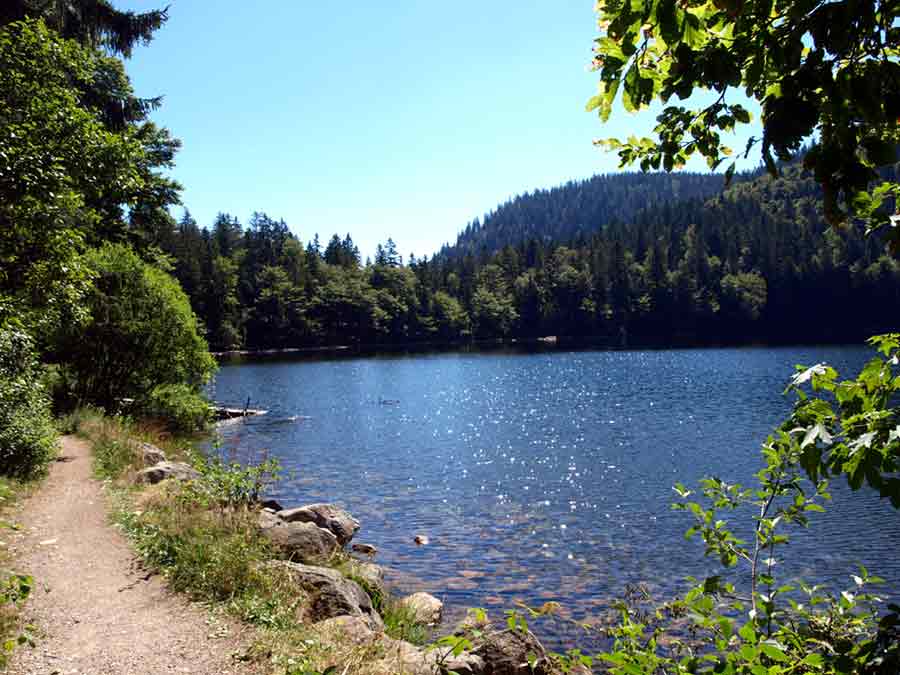 Lake Feldsee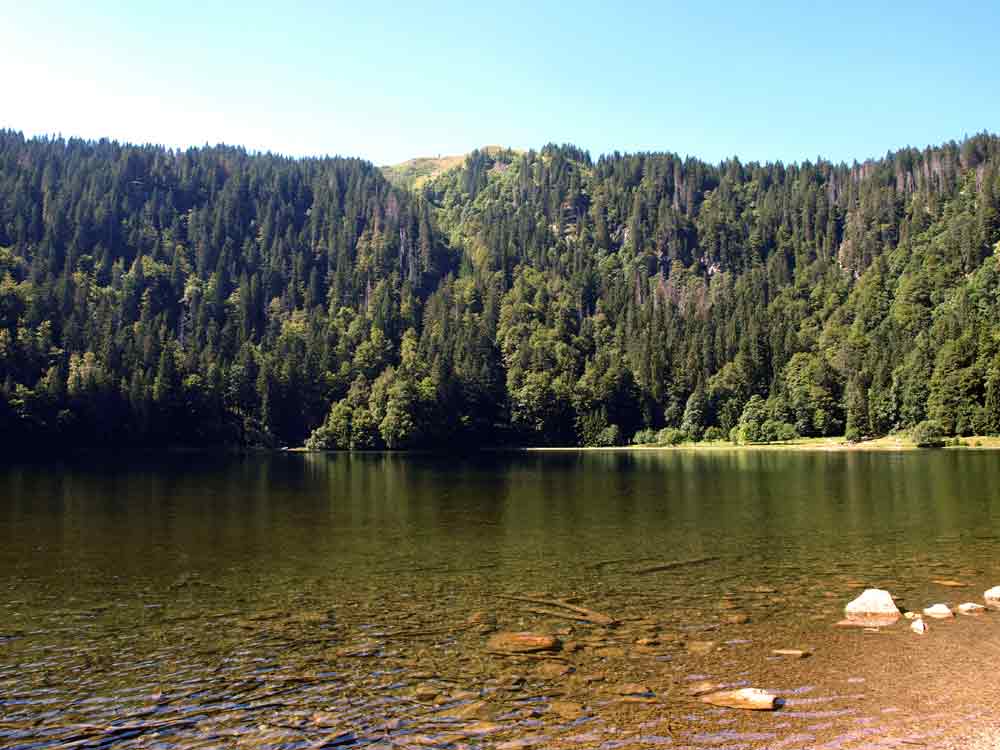 Lake Feldsee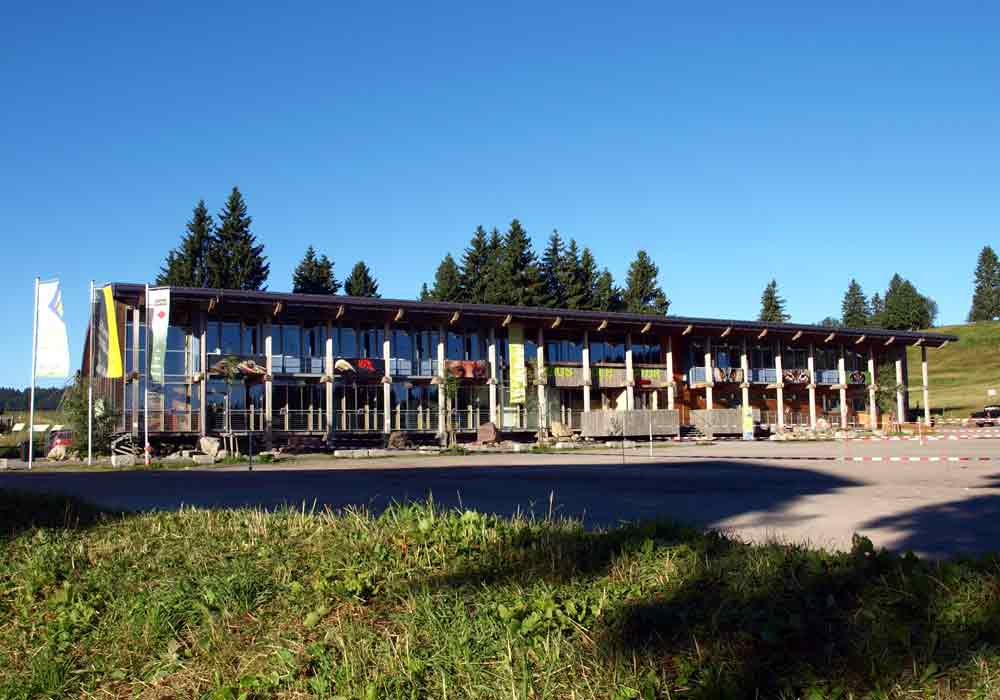 House of Nature (Haus der Natur) in Feldberg




Zastler Hütte




Bismarck Monument, the Feldberg Summit to the right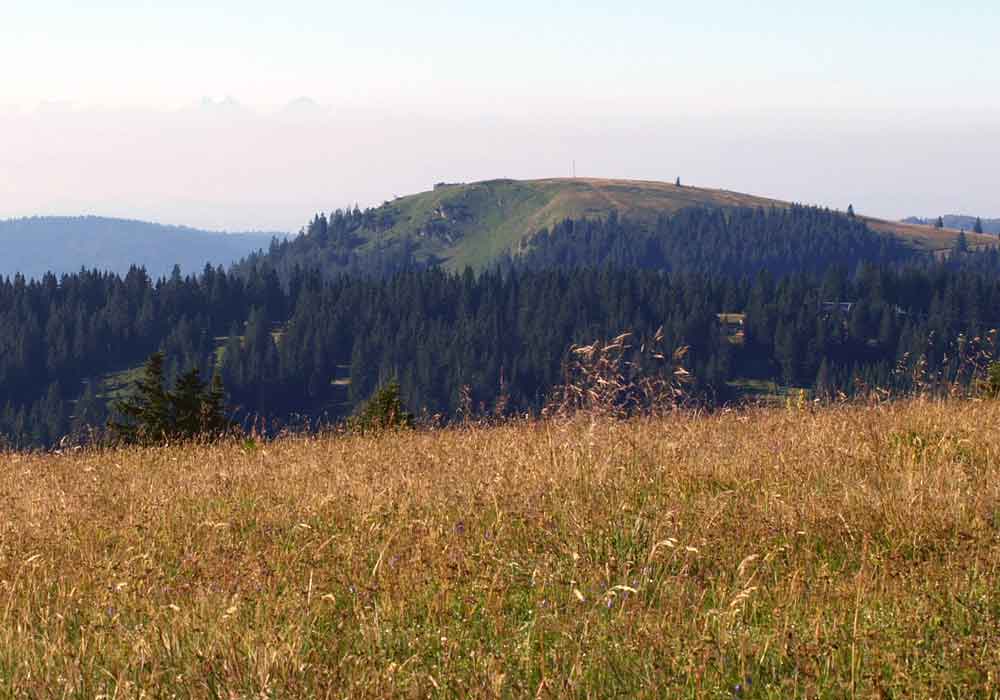 Mount Herzogenhorn, on the horizon the Alps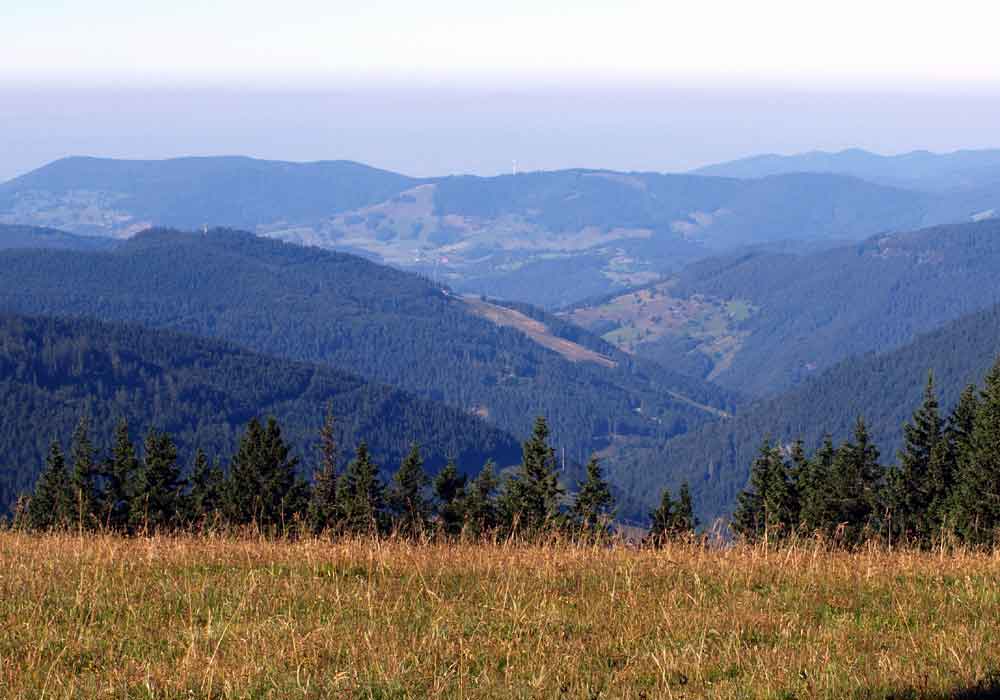 The valley Wiesental in the south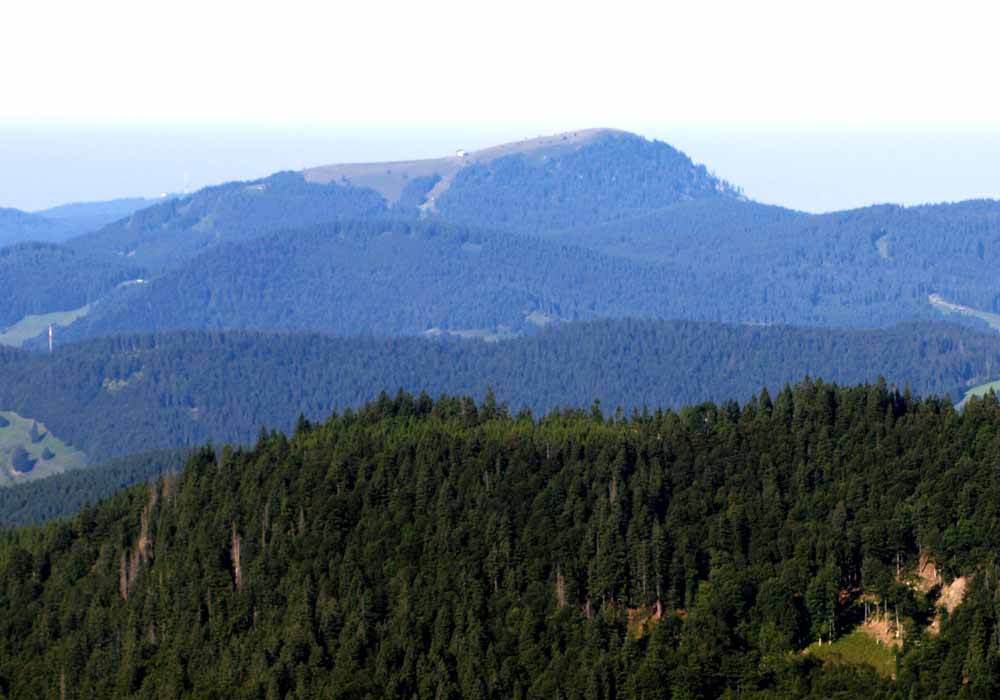 View to south west to mountain Belchen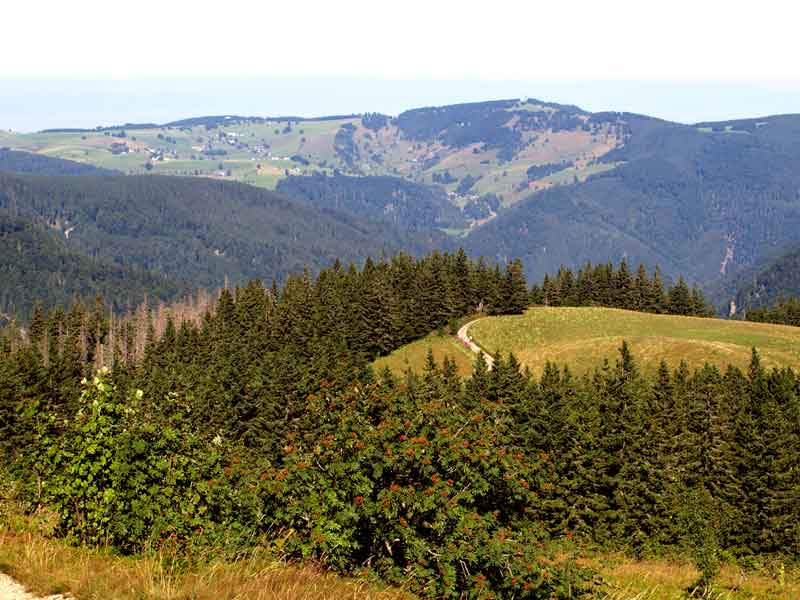 View to the west to the Schauinsland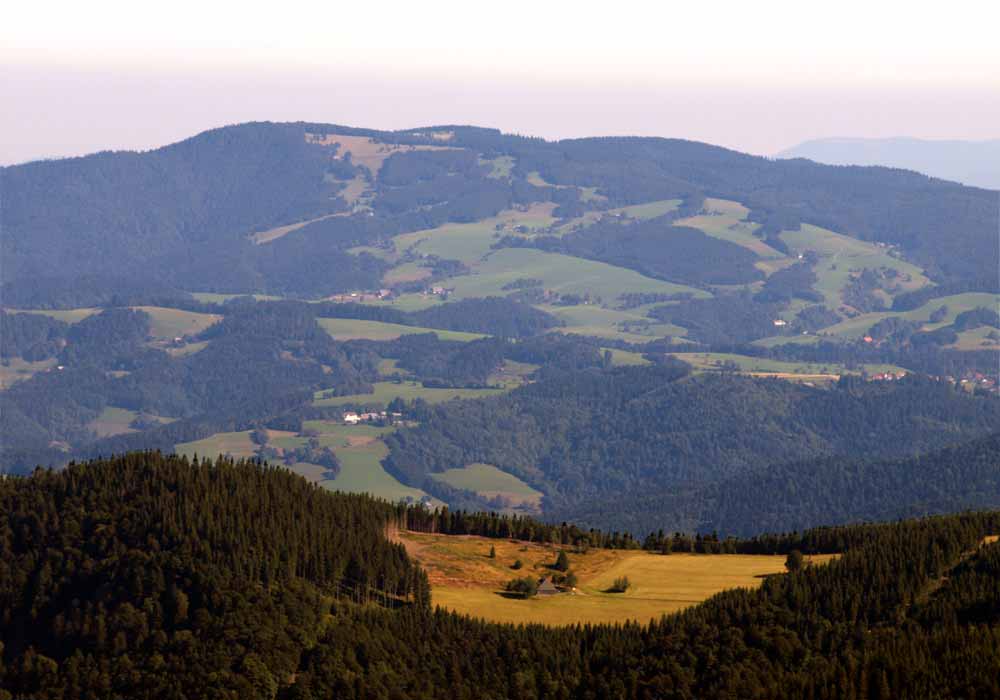 View to the north


About the Feldberg in the Black Forest:
Mount Feldberg in the Black Forest is situated 12 km from Lenzkirch, and with an altitude of 1492 meters it is the highest mountain in the Black Forest and also the highest German summit outside the Alps. From the Feldberg there is a splendid view to the Herzogenhorn, Wiesental, Belchen, the Vosges in France, Schauinsland, Kandel, Turner and even to the Swiss Alps.
A cableway rides from the House of Nature (Haus der Natur) up to the Bismarck Monument and the Feldberg Tower on the Seebuck. From there it is a 2 km walk to the weather station at the Feldberg Summit.
Below the Seebuck there is the glacial lake Feldsee. The same glacier also formed the Titisee in 10 km distance.