Fotos:
---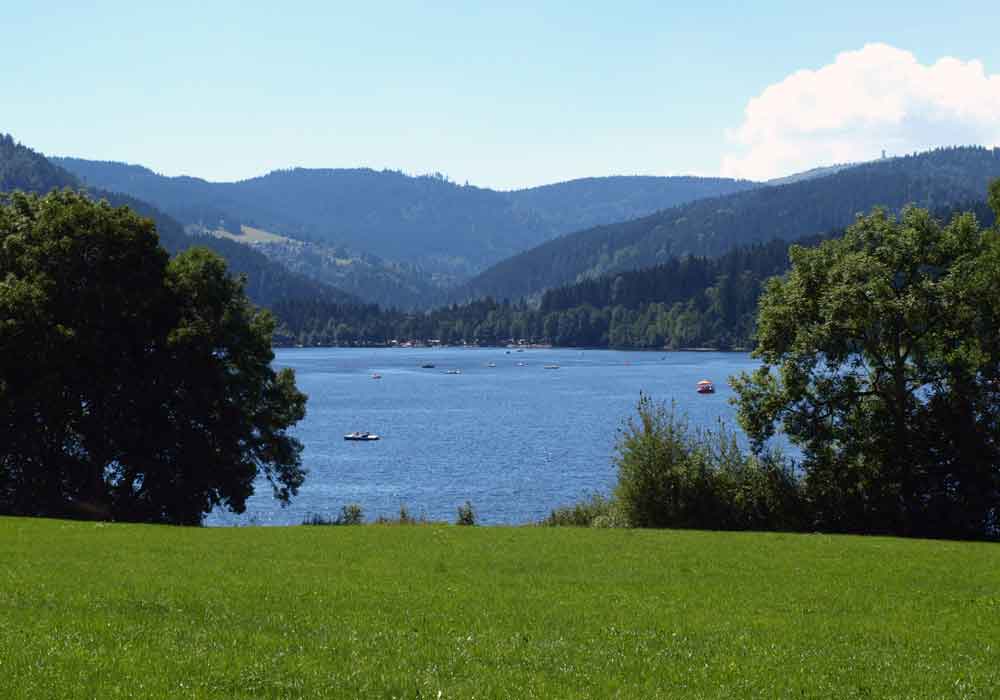 Lago Titisee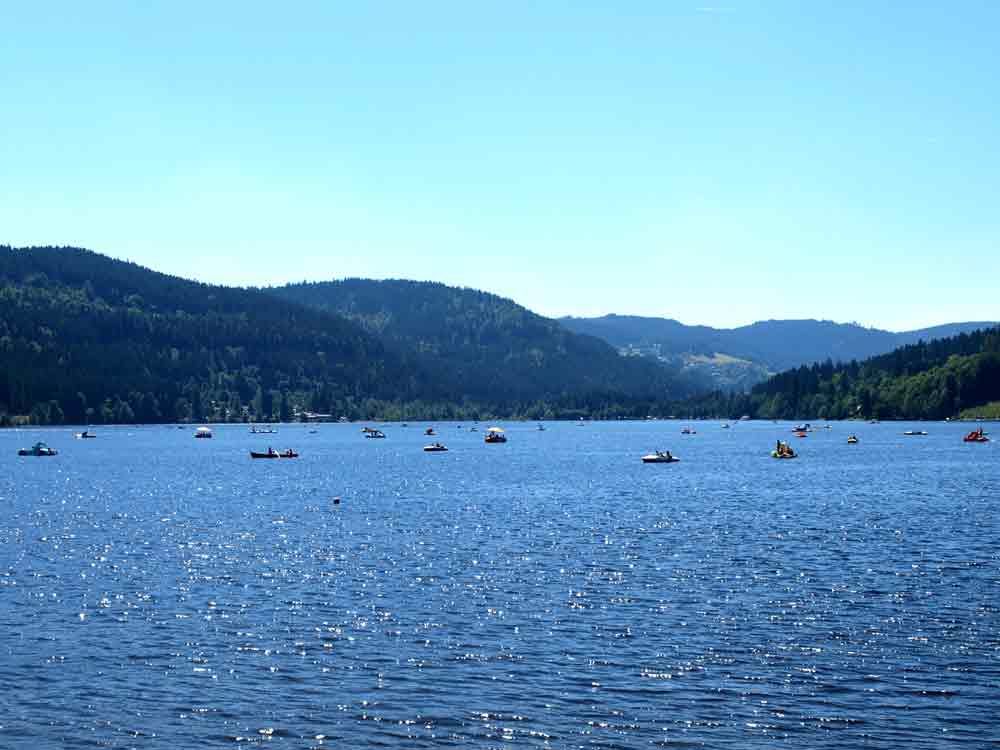 Titisee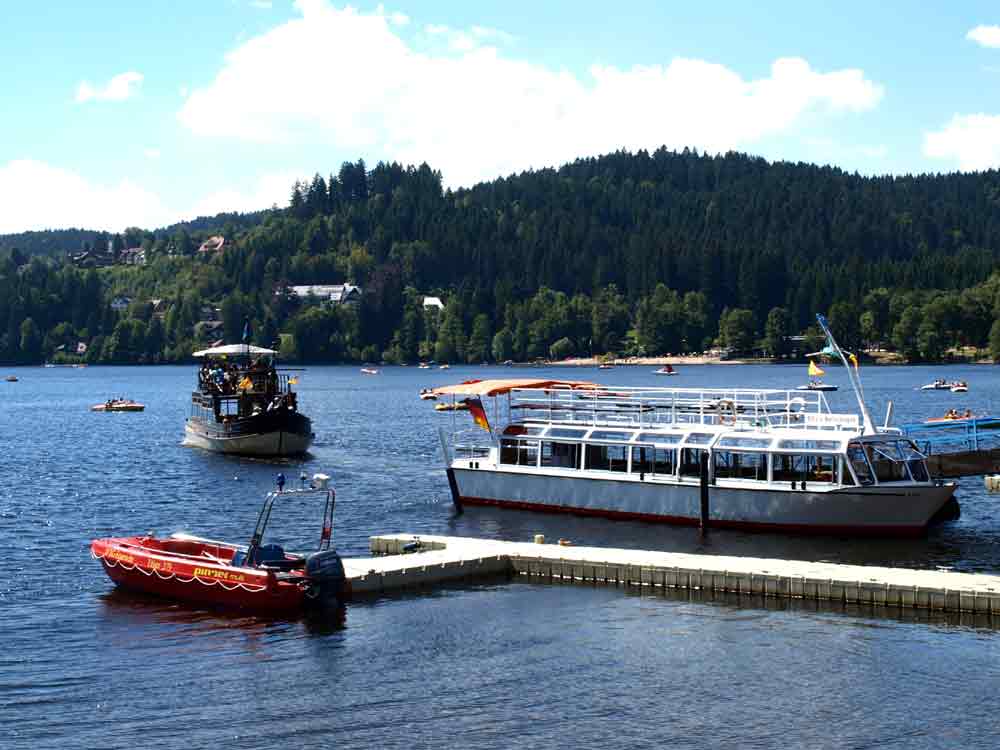 Muelle del barco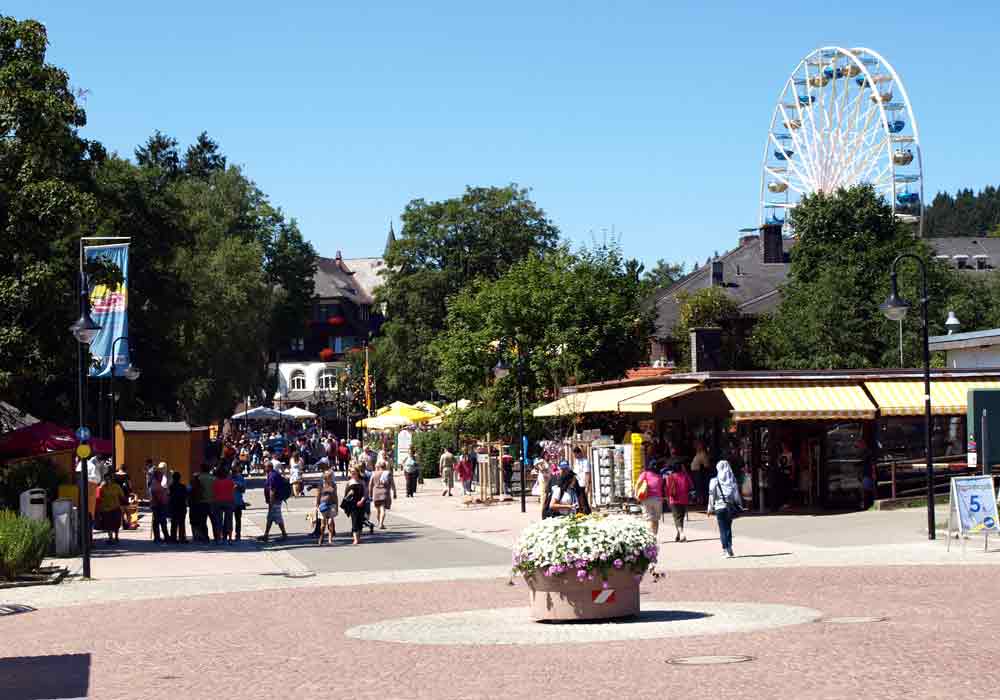 Promenade en Titisee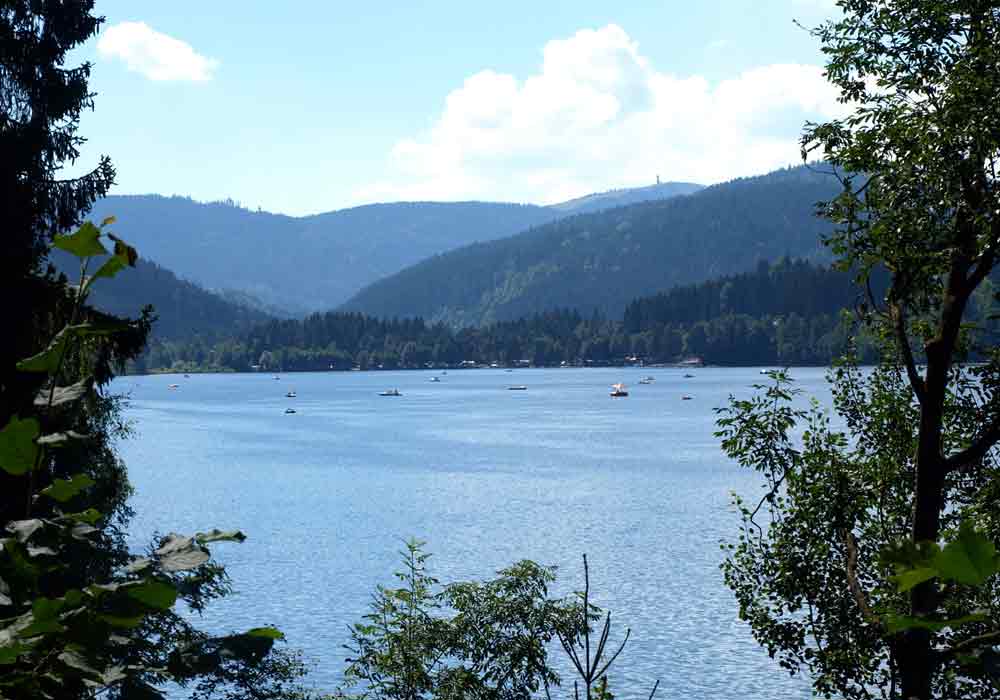 Lago Titisee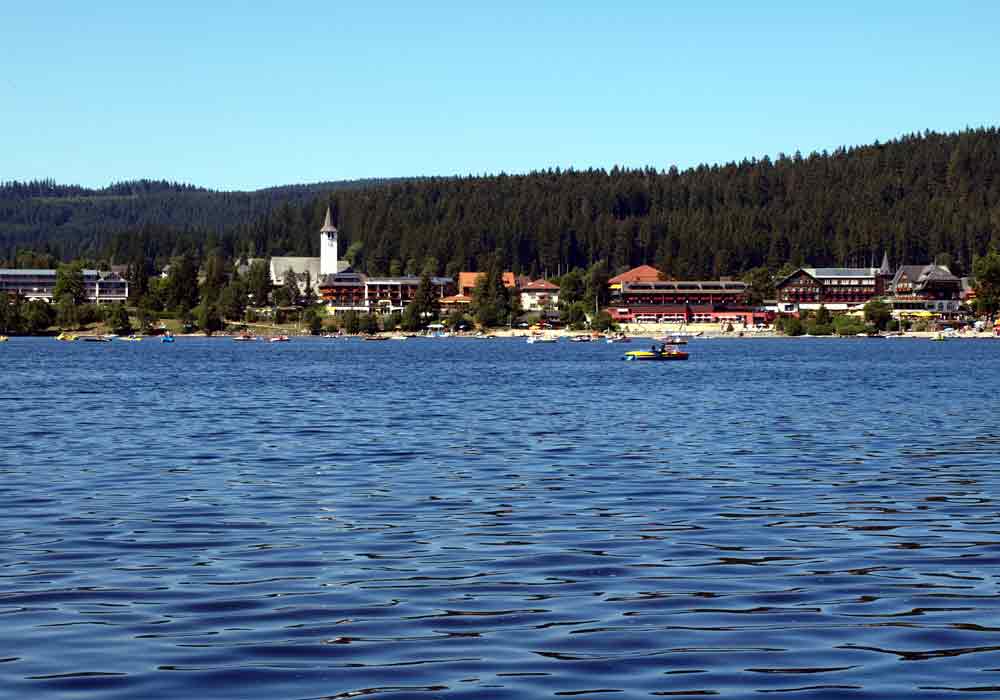 Ciudad de Titisee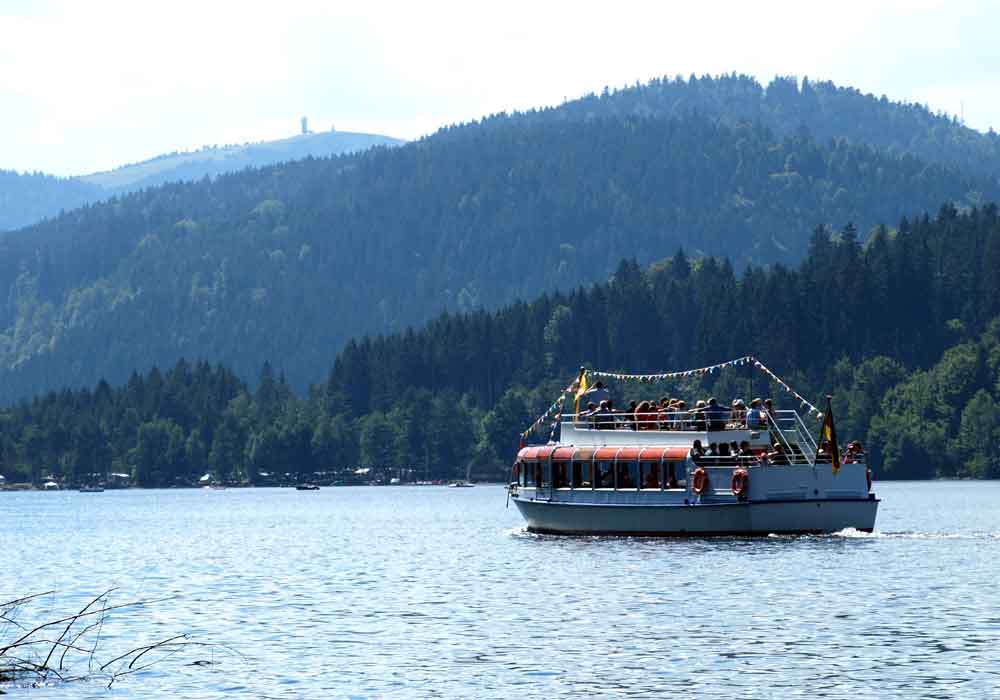 Barco de excursion, el monte Feldberg en la distancia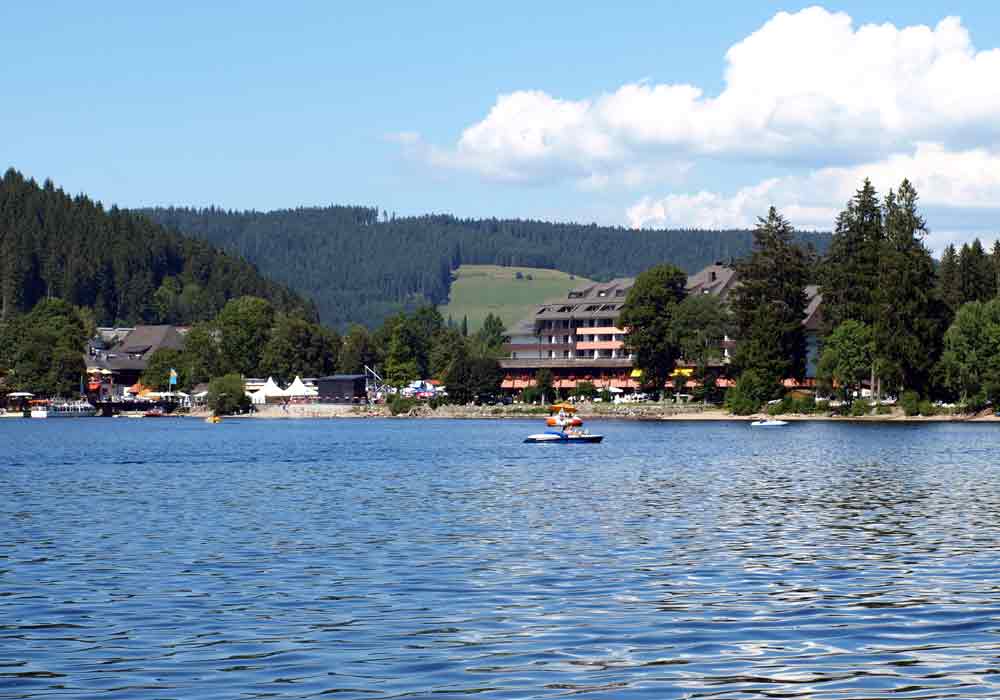 Ver a la explanada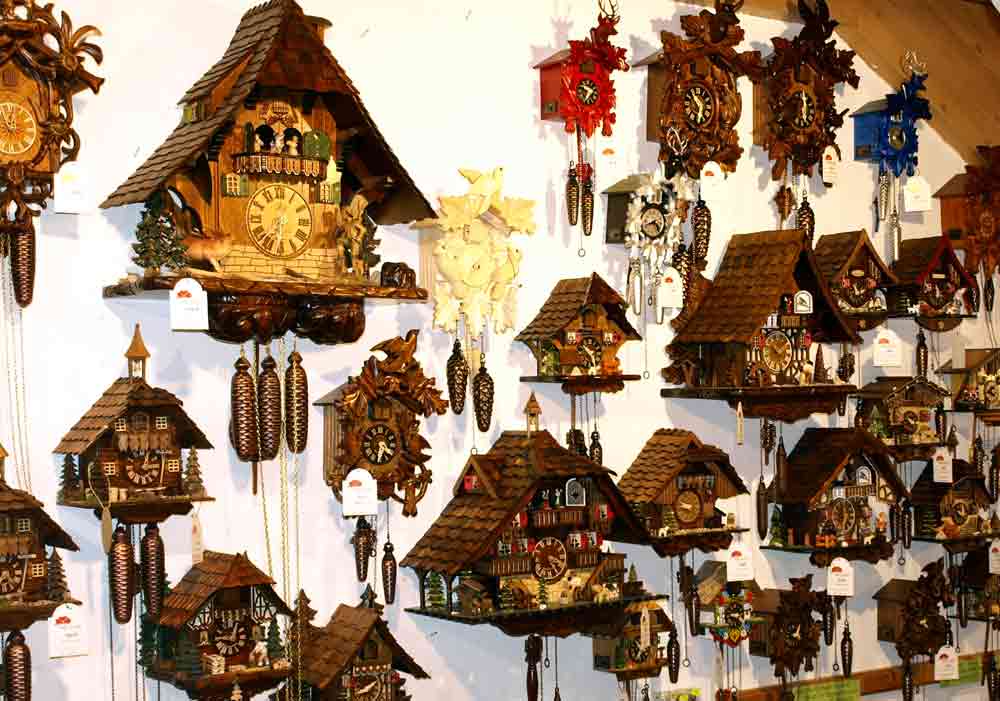 Relojes de cuco del Selva Negra




Souvenir del Selva Negra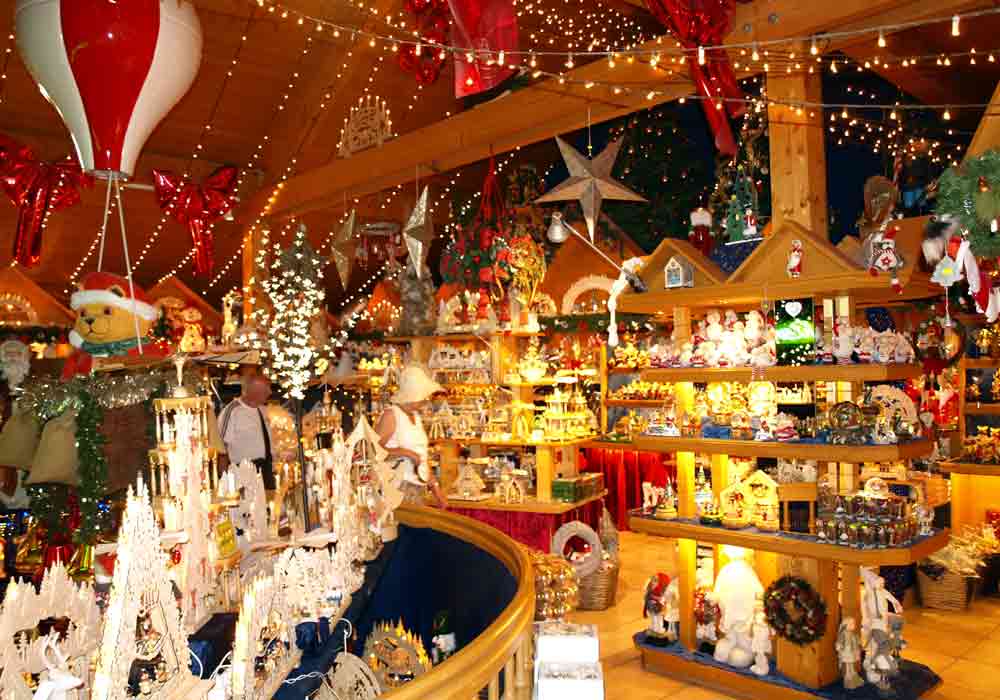 Adornos de Navidad tienda
About Lake Titisee in the Black Forest:
Lake Titisee is situated 8 km from Lenzkirch. The lake is 2 kilometers long and up do 38 meters deep. The lake was formed by a glacier, which started at the Feldberg 10 km away. Today the brook Seebach runs through this valley from Lake feldsee beneath the Feldberg to Lake Titisee. The outflow of Lake Titisee is the River Gutach, which forms the River Wutach together with the River Haslach, running through Lenzkirch.
Several excursion ships operate on Lake Titisee and pedal boats, rowing boats and electric boats can be hired. On the Titisee esplanade souvenier shops offer Black Forest souveniers such as Black Forest ham, kirsch and Black Forest Cuckoo Clocks.
© www.schwarzwald-tage.de | Impressum | Datenschutzerklärung